Moorefield Bowling Club was formed on April 12 1957,in a meeting at the St. George District Sub-Normal Children's School hall,and was named after the old Moorefield racecourse.

The club's logo, designed in 1957, symbolisied the club's commitment to supporting the former Sub-normal Children's school (the helping hand) and the strong links in the community with the racing industry.
The club competes successfully in the Zone 13 Pennants (4 grades in 2021) and Zone 13 Championships.
2 Pennant Flags in 2018 in Grades 5 and 6 .
Zone 13 Club of the year in 2018.
RNSWBA Club Challenge Champion Men Blue in 2018 .
Finalist RNSWBA Metro club of the year 2019.
Club Championships in Fours, Triples, Pairs, Major and Minor Singles will run through the year.
Zone 13 Pennants run from March to June.
The Club hosts Triples tournaments each year in Winter and Spring.
2022

| | |
| --- | --- |
| Major Singles | Nathan Bornstein |
| Minor Singles | Frank Velho |
| Club Pairs | Craig Andrews, Roy Higham |
| Club Triples | Paul Anderson, Brian Dashwood, Cam Crosby |
| Club Fours | Rob Tait, Will Earle, Craig Rowe, Les Earle |
2021

| | |
| --- | --- |
| Major Singles | Nathan Bornstein |
| Minor Singles | Will Earle |
| Club Pairs | Jay & Nathan Bornstein |
| Club Triples | Mark Seghers, Jay Bornstein, Nathan Bornstein |
| Club Fours | Charlie Camilleri , Cliff Waltham, Graham Edwards , Scott Hagon, Nathan Bornstein |
2020

| | |
| --- | --- |
| Major Singles | Brian Dashwood |
| Minor Singles | Brendan Rollings |
| Club Pairs | Jay & Nathan Bornstein |
| Club Triples | Craig Andrews, Les Earle, Roy Higham |
| Club Fours | Frank Velho, TJ Russell, Damien Cooper, Bob Hagon |
2019

| | |
| --- | --- |
| Major Singles | Ron Piggott |
| Minor Singles | Nathan Bornstein |
| Club Pairs | Danny Supple & Nathan Bornstein |
| Club Triples | Stuart Paniani, Teremaki Paniani, Ron Piggott |
| Club Fours | Mario Sammut, Phil Whiteley, Craig Rowe, Chris Haigh |
2018

| | |
| --- | --- |
| Major Singles | Chris Haigh |
| Minor Singles | Craig Rowe |
| Club Pairs | Danny Supple & Nathan Bornstein |
| Club Triples | Roy Higham, Teremaki Paniani, Craig Andrews |
| Club Fours | Brian Dashwood, Graeme Edwards, Craig Andrews, Mark Hills |
2017

| | |
| --- | --- |
| Major Singles | Chris Haigh |
| Minor Singles | Rob Tait |
| Club Pairs | Tim Duggan & Rob Tait |
| Club Triples | Danny Supple, Nathan Bornstein, Chris Haigh |
| Club Fours | Cameron Crosby, Brendan Rollings, Gus Wilson, Rob Tait |
2016

| | |
| --- | --- |
| Major Singles | Brian Dashwood |
| Minor Singles | Danny Supple |
| Club Pairs | Cliff Waltham & Chris Haigh |
| Club Triples | Danny Supple, Nathan Bornstein, Chris Haigh |
| Club Fours | Terry Hoffman, Bob Hagan, Cliff Waltham, Craig Andrews |
2015

| | |
| --- | --- |
| Major Singles | Les Earle |
| Minor Singles | Mark Seghers |
| Club Pairs | Norm Baldwin & Steve Sharma |
| Club Fours | Terry Hoffman, Bob Hagan, Brad Miles, Roy Higham |
2014

| | |
| --- | --- |
| Major Singles | Les Earle |
| Minor Singles | Cliff Waltham |
| Club Pairs | Les Earle & Barry Jones |
| Club Triples | Terry Hoffman, Cliff Waltham, Craig Andrews |
| Club Fours | Chris Haigh, Greg Avery, Cameron Crosby, Trevor Hancock, Tod Avery |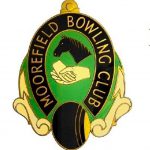 Bowls (Uniform)
12:15 for 1PM Start
Green Fees: $12
Schooner Club Draw and Raffle